As a Florida sales tax lawyer I thought I have seen it all when it comes to overzealous state agencies attacking its citizens for unpaid taxes. With a narrow corporate income tax and no personal income tax, Florida is notoriously aggressive. In August, 2013, I came across an article that shows how other states are attempting to flex their biceps when it comes to tax collection. Specifically, New York announced its war on taxes by suspending individuals' driver's licenses if they owe more than $10,000 in taxes.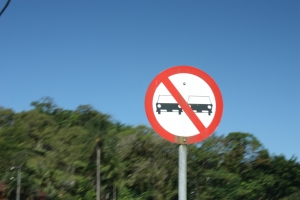 The Empire State has grown tired of chasing tax delinquents and Governor Andrew M. Cuomo is leading the charge. Put into law as part of the executive budget, New York believes this initiative will increase collection by about $26 million this year. The Governor was quoted as saying:
Our message is simple: tax scofflaws who don't abide by the same rules as everyone else are not entitled to the same privileges as everyone else . . . . These worst offenders are putting an unfair burden on the overwhelming majority of New Yorkers who are hardworking, law-abiding taxpayers. By enacting these additional consequences, we're providing additional incentives for the state to receive the money it is owed and we're keeping scofflaws off the very roads they refuse to pay their fair share to maintain.